Well, it has been about a month since the last post so here is June's blog update on what has been going on. At a time of uncertainty, we have been using time productively. As always, we've update our Gallery with some of our latest work.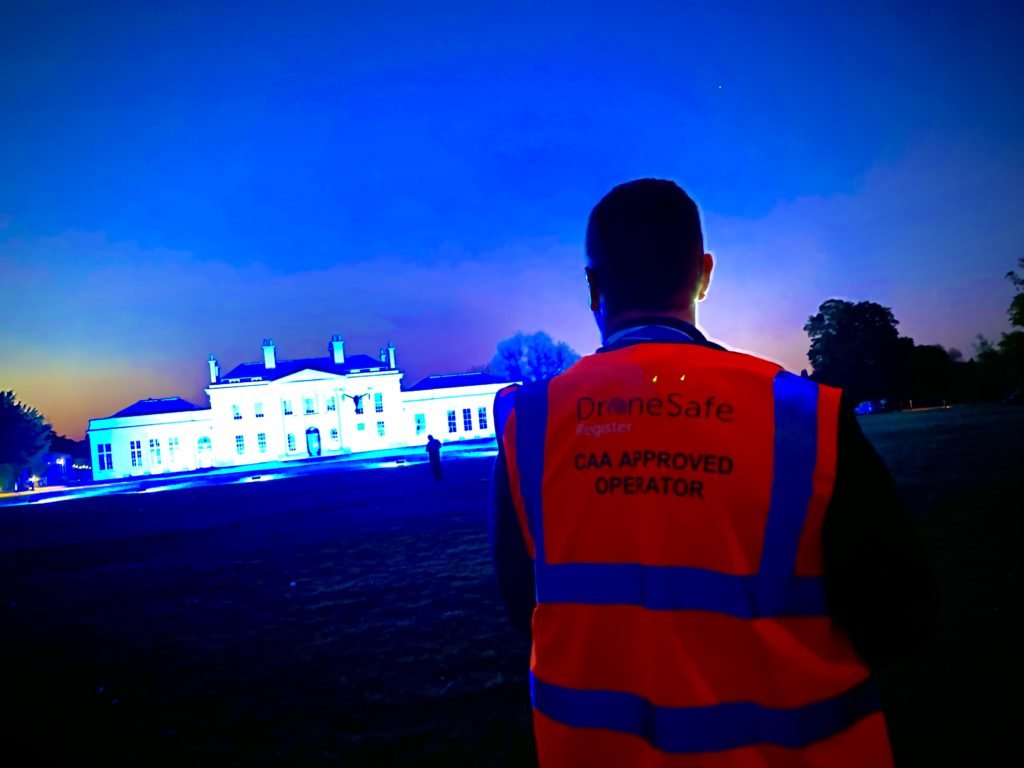 We're still in this strange time, and despite lockdown starting to ease, it is going to be a lone time before we're back to (the new) normal. We, a have you I'm sure, have been showing our thanks and appreciation for all the doctors, nurses and key workers. Spotlight Sound have been showing their support by lighting a few local buildings and landmarks in Chelmsford blue. We helped out by providing our services of aerial photography and videography of these wonderful sights.
Unfortunately that is about as much as we have done this month! During this down time, we have tried to be productive. We've updated our Ops manual, procedures and insurance while renewing our permission from the CAA. This gives us another year of our PfCO, whatever the year brings. The EASA new regulations now postponed yet again til December. Having our PfCO will enable us to carry on, adapt to any new rules, and apply for new permission if needed.
Using Time Wisely…
We have also used this time to update software on our drones and devices. We don't normally update software straight away. Despite beta testing, you can never guarantee new software updates will be perfect and free from bugs. That is why our procedures mean we wait a while before updating. That way, we can check if other users find any issues or bugs, and know that software is safe to use for commercial operations. Imagine how embarrassing it would be to say to a client onsite that you can not go ahead because the app has a bug!